Company
ALPS® South | Liner Specialists Since 1993
ALPS South is an American company specializing in the manufacturing of prosthetic liners since 1993. For over 30 years, ALPS' has been a global presence with offices in 5 countries, a consolidated network of agents, and over 120 distributors worldwide.
Our experience with silicone began with Dr. Aldo Laghi, president of ALPS South LLC. He was one of the first inventors of the products and processes associated with liquid silicone, working at General Electric. ALPS' first factory opened in 1988 in New York. In 1994, ALPS moved to Florida and began specializing in prosthetics and silicone.
ALPS and their partners have been working together for over thirty years towards a common goal: improving the lives of people who use prosthetics and offering top-quality products.
The entire production process, from the weaving of fabrics to the manufacturing of the liners, takes place at our St. Petersburg, Florida plant. This streamlined production guarantees the utmost quality control at every step of production.
Our passion for innovation, coupled with our eagerness to interpret and even anticipate the needs of prosthetic technicians and wearers, has led the company to develop more than 70 patents and more than 40 prosthetic devices. Each product produced is inspired by the slogan that has been ALPS' guiding principle for over 30 years: Making Lives Better.™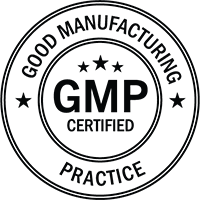 ALPS Products Certifications
ALPS® Worldwide
---
ALPS® has a global presence with offices in 5 countries, a consolidated network of agents and over 120 distributors spread out all over the world.
January 7, 2021
ALPS has recently introduced an innovative and skin friendly silicone prosthetic liner for lower limb amputation.
April 19, 2021
Being able to adequately manage volume variations in the residual limb is essential for being able to comfortably and safely wear a prosthesis.
March 14, 2020
As we age, stretching becomes even more important. I integrate it into my routines, whether before or after a training session, or after a race.
Subscribe to our newsletter.
Receive info about products, tutorials and new product releases.
---