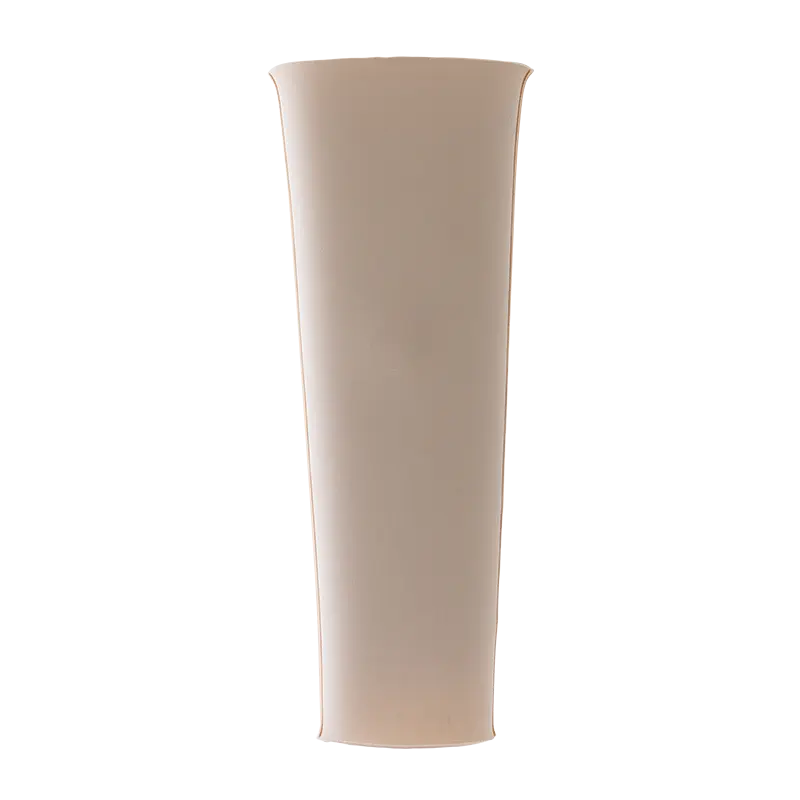 ALPS VIVA™ Sleeve
PART # VIVA
ALPS VIVA Sleeve is a prosthetic gel sleeve with a built-in valve to evacuate air in the socket to provide superior security.
It provides suction suspension without creating a valve in the socket.
Once the sleeve is donned, the valve should be proximal to the patella to create back pressure with knee flexion.
The VIVA is made with ALPS Grip Gel, preventing the sleeve from rolling down on the amputee's limb.
Minimizes compression and irritation proximally.
Allows a high degree of freedom of knee flexion.
Provides a secure suspension of the prosthetic leg.
Improves pneumatic suspension thanks to the built-in valve for evacuating air.

MATERIAL | GRIPGEL
The tackiness of ALPS Grip Gel helps in reducing bunching in the popliteal area. Best for use on amputees with healthy skin tissue.

FABRIC | BEIGE
Offers both vertical and horizontal stretch.
ACTIVITY LEVEL
Recommended for K1-K2 activity levels.

THICKNESS
Uniform 3mm or 6mm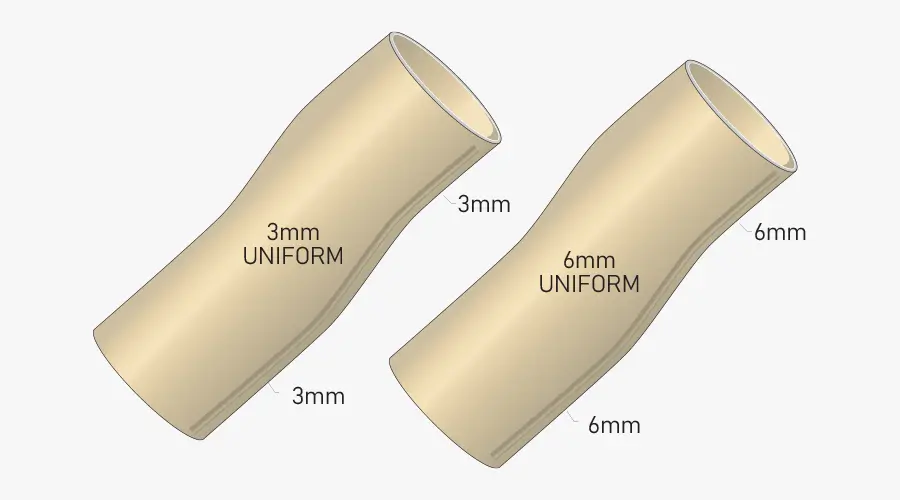 V.I.V.A. Sleeve (VIVA) Sizing Chart
Measure the circumference of the leg at 10 cm above the center of the knee.
| MEASURED SIZE (CM) | 3mm OR 6MM UNIFORM |
| --- | --- |
| 20-24 cm | VIVA16-(3 or 6) |
| 25-30 cm | VIVA20-(3 or 6) |
| 31-34 cm | VIVA24-(3 or 6) |
| 35-37 cm | VIVA26-(3 or 6) |
| 38-40 cm | VIVA28-(3 or 6) |
| 41-45 cm | VIVA32-(3 or 6) |
Want to know more?
Our specialists will be happy to answer all of your questions.
Subscribe to our newsletter.
Receive info about products, tutorials and new product releases.
---