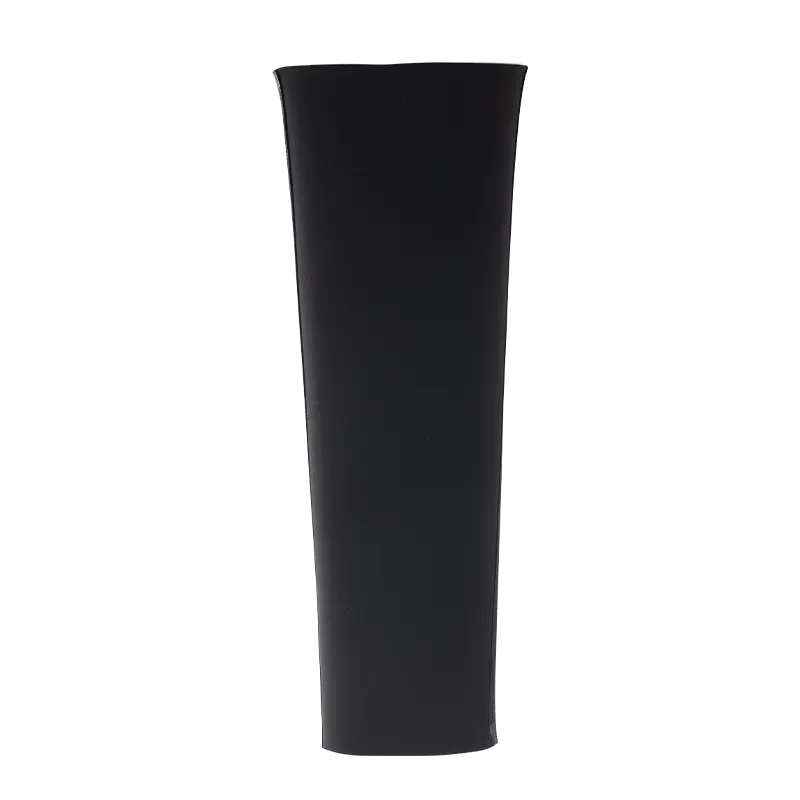 Anterior Posterior Tapered Sleeve
PART # APS
Designed with amputee comfort and control in mind, the Anterior Posterior Tapered Sleeve features a gradual taper from the anterior to the posterior, providing unmatched support and comfort. The black high-performance fabric is not only sleek and stylish but is also paired with HD gel, ensuring amputees have complete control throughout the day.
The gradual taper provides great freedom of movement to transtibial users.
.
Provides active amputees with a great degree of control, allowing for a more natural and effortless movement.
.
The HD gel effectively sticks to the patient's skin without causing shear force and helps prevent the sleeve from rolling down the amputee's limb.
Provides a secure suspension of the prosthetic leg.

MATERIAL | HD GEL
The relatively firm nature of the HD Gel combines comfort with control and stability.

FABRIC | BLACK
Black fabric with highly reduced vertical stretch.
ACTIVITY LEVEL
Recommended for K1-K4 activity levels.

Anterior Posterior Tapered Sleeve (APS) Sizing Chart
Measure the circumference of the leg at 10 cm above the center of the knee.
| MEASURED SIZE (CM) | 2MM UNIFORM |
| --- | --- |
| 20-23 cm | APS20-TP |
| 24-25 cm | APS24-TP |
| 26-27 cm | APS26-TP |
| 28-31 cm | APS28-TP |
| 32-37 cm | APS32-TP |
Want to know more?
Our specialists will be happy to answer all of your questions.
Subscribe to our newsletter.
Receive info about products, tutorials and new product releases.
---