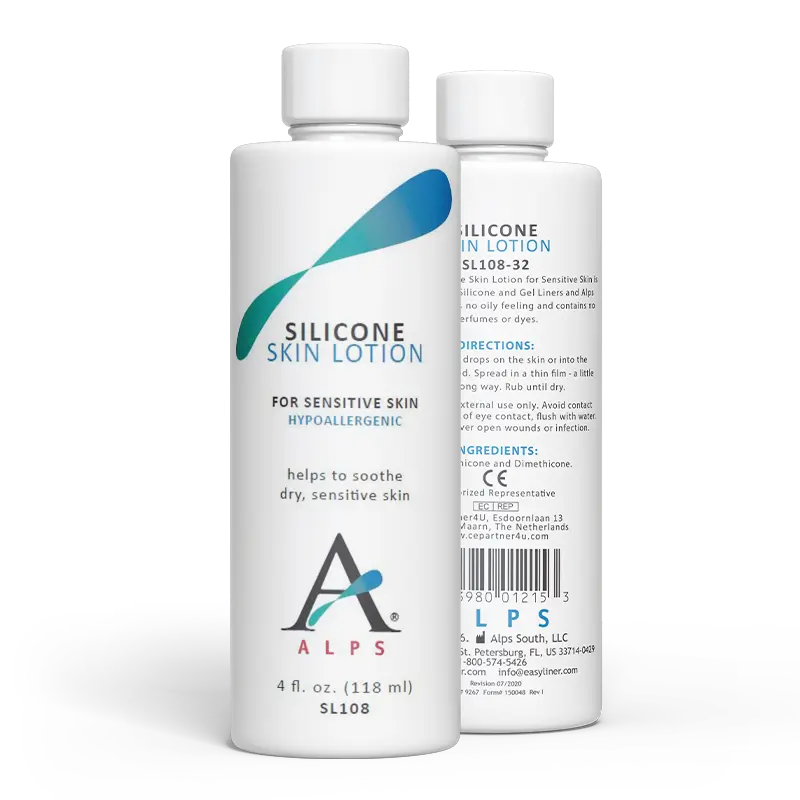 ALPS® Silicone Skin Lotion
PART # SL108
ALPS 100% Silicone Skin Lotion helps to soothe dry, sensitive skin. It is hypoallergenic, with no perfumes or dyes, and minimal residue. Can be used sparingly to relieve dry, cracked skin conditions.
Hypoallergenic and skin friendly: formulated to soothe and hydrate sensitive skins without oily feeling.
.
Simple use: apply a few drops of lotion on the skin or on palm of the hand and massage until completely absorbed.
Concentrated: a few drops are enough to relieve dry and cracked skin conditions.
Without soap or dyes: 100% free of soaps and dyes that could be aggressive.
| PRODUCT NUMBER | AMOUNT | QUANTITY |
| --- | --- | --- |
| SL108 | 118 ML | x1 |
| SL108 BX12 | 118 ML | BOX OF 12 |
| SL108-32 | 944 ML | x1 |
Want to know more?
Our specialists will be happy to answer all of your questions.
Subscribe to our newsletter.
Receive info about products, tutorials and new product releases.
---